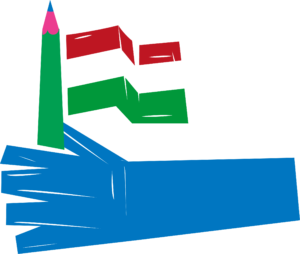 TRAINING IN HUNGARY
Apply to be a mentor in the Festival Volunteer Center and make this summer the best of your life!
You feel like there's no festival without you? 
If you like organizing, solving problems, you can tolerate people, you love festivals and you would like to be a motivating helper of the volunteers, apply to the HelloMentor program!
EXTENDED application deadline: 2018. 03. 18.
The application deadline has expired, but do not worry, the HelloMentor training returns next year!
This year, apply as a voluteer of the Festival Volunteer Center.  https://fesztivalonkentes.hu/
We are waiting for you if:
You would like to know new people,
You are interested in the structure of the bigger festivals,
You really love organizing,
You do not understand problems as nuisances, but as challenges,
You go until you get an answer for your questions,
You constantly looking for opportunities to improve yourself,
 and you do not get frightened by the look of 30 information-hungry volunteer.
What is waiting for YOU:
5 module superhero-training: for you to have a solution for every problem,
Competence developement,
Situations that you did not dare to dream of,
Challenges that you did not think you would beat them,
Experiences that you could not get anywhere else,
Awesome team, lots of concerts,
Festival voluneer opportunities in Slovakia,
Participation in huge hungarian festivals as a mentor:
B.my.Lake,
THE STRUCTURE OF THE HELLOMENTOR TRAINING
7th of April: Selection day
Where we get to see everybody's superpower with different problem solving games. At the end of the day, it turns out who are those mentors who have the powers of superheroes and are essential for the 2018's festivalseason.
20th-22nd of April: Hello!festival
Leading the applicants to behind the scenes of being a mentor. 3 day competence developing training.
5th of May: Festival Trailer
Final touches, we go through the tasks focused on the festivals, so on the first day you already know what you have to do.
The mentors are obligated to participate in the Sziget Festival and at least in one from the festivals below:
We are counting on the Mentors during the pre-, and post-works as well.
21st of July: Consultation day
We evaluate aour work, take a deep breath and get ready for the Sziget Festival.
The word "impossible" has been already deleted from our vocabulary.
Our mentors get the possibility to participate in the international field as well. Our slovakian partner, the TANDEM, n.o. organizes different events where our supermentors can participate as volunteers.
Marci has already applied. You can't miss this!