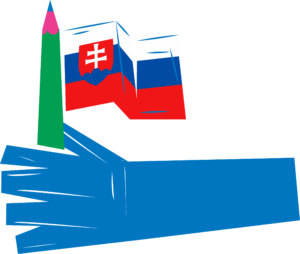 TRAINING IN SLOVAKIA
Our HelloMentor training is for slovakian NGO representatives who employ volunteers in the realization of different projects, or do their activities as volunteers themselves. The aim of this training is to develope the competences of volunteer leading mentors, leaders, sectionleaders that are needed for an effective working habit.
To who do we recommend this training? 
We recommend this training for slovakian NGOs who employ vounteers, and would like to make the coordination of the volunters more smoother, effective and joyful.
What does the training provide?
Competence developement  – under competences we mean a 3-level competencesystem: attitude-, skill-, and knowledge-level, which we would like to improve. The knowledges mean a theorical knowledge, tools, and methods that are necessary for the mentoring and leading tasks. To be able to use these knowledges, they need to improve their skills, which happen via experience based excercises and roleplays. The attitude-level – individual attitude, orientation, conviction – appears along the self-knowledge thread, which is also a part of the training.
From content aspect, the training consists of the following thematical modules:
Introduction in the world of volunteering – the first module consists of the clearification of basic concepts and roles of volunteering.
The mentor, as a leader  – the second module deals with the mentor as a leader role. As a theorical background we use the role theory by Moreno, the Pegazus-model, and the situation oriented vs. person dependent leading strategies.
Bases of the cooperation – in this module we deal with the topics, which are basic conditions of effective operation. We put a great emphasis on communication (with feedbacks vs. calibrated, communication model by Schultz von Thun), on selfknowledge (feedbacks and Johari-window), and on the bases of group-dinamization (phases and roles).
Motivation – to motivate others and ourselves is the key in working with volunteers, that is why we deal with this topic in the forth module.
Event-specific knowledges – in this module we give space for the needs of the participants, if they would like to deal with their own events.
Who holds the training?
The training will be held by Péter Urbán and Liliána Kaszmán-Saróka.
Time of the training:
20th-21st of April (Friday-Saturday)
Friday: 16:00-20:00
Saturday: 9:00-18:00
Place of the training: Révkomárom (exact address will be specified)
The participation on the training is free, but depends on registration. You can apply in the application page below. Alimentation and accomodation will be covered by the participants.
Application deadline: 6th of April 2018 (Friday)
Procedure of application: Your application will become valid with filling out the online application form. You can do it by clicking here.
Question and/or further information: 
Zsófia Voda, voda.zsofia@tandemno.sk, 0944 454 068